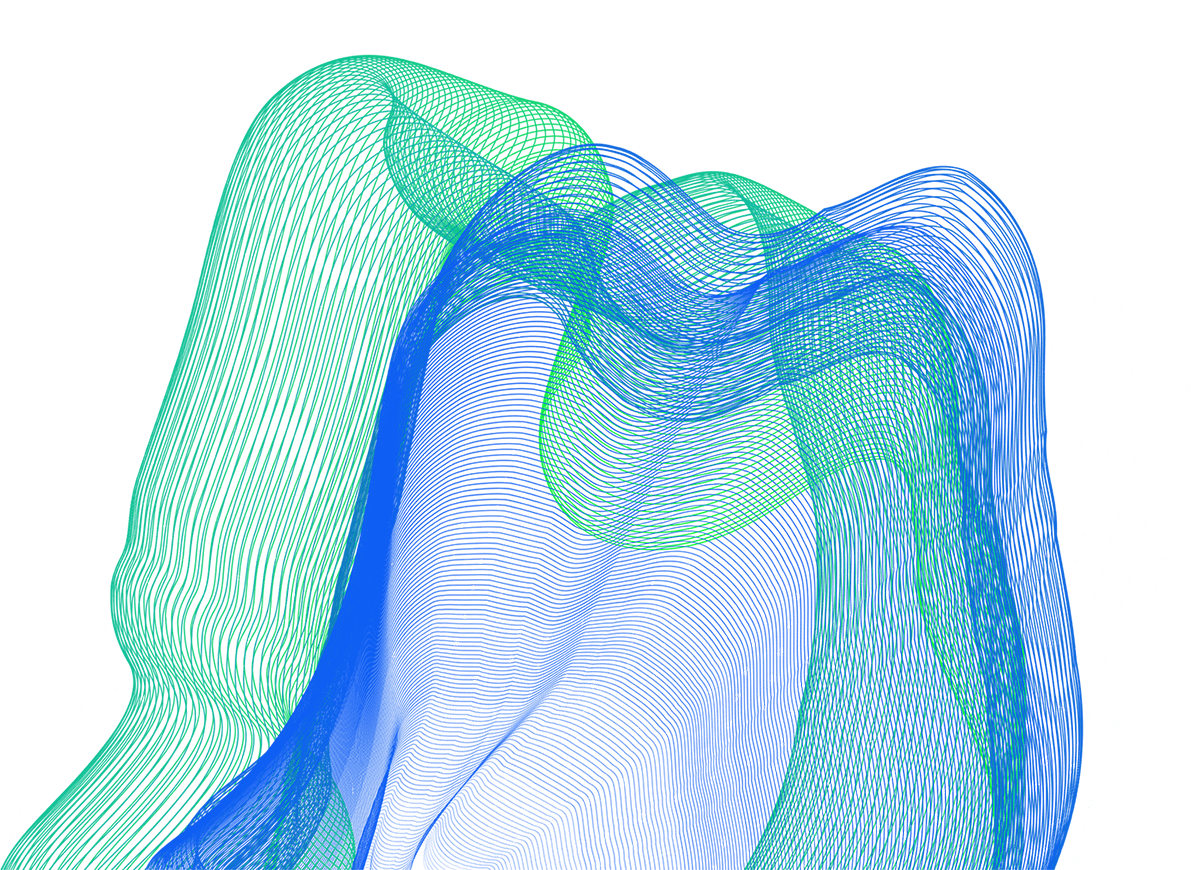 At Immediate Connect, we place utmost importance on maintaining the security of your personal information and upholding your privacy rights.
Our Privacy Policy serves as a guide outlining our procedures for handling, gathering, storing, and using the data that you provide in association with our website immediateconnect.net (henceforth referred to as the "Website").
We pledge the following commitments to you:
Clarity on the Management of Your Personal Data:
We believe in equipping you with comprehensive information to make educated decisions about the treatment of your personal data. We are dedicated to providing necessary information about your data management promptly and appropriately.
Furthermore, if we recognize a need to provide you with particular information, we assure you it will be delivered at the most fitting time and place.
For any queries or clarifications, feel free to contact us at support@immediateconnect.net.
Processing Your Personal Data As Detailed in this Policy:
We may process your personal data for various purposes including, but not limited to, facilitating your use of our Website, enhancing user experience, improving our services (including the Website), protecting our rights and interests, undertaking administrative and business activities to support service delivery to users, complying with legal and/or regulatory requirements, and understanding your specific preferences and needs.
Commitment to Upholding Your Rights Regarding Your Personal Data:
We are devoted to ensuring you can exercise your rights as a data subject. You can contact us whenever you wish to review your personal data, request changes, deletion, limit its use for certain or all purposes, or have it transferred to you or a third party. We promise to act in accordance with the law.
Securing Your Personal Data:
While absolute protection of your personal data cannot be guaranteed, we assure you that we employ a wide range of strategies and safeguards to secure it.
Our Comprehensive Privacy Policy
Scope of the Policy:
This Policy outlines the types of personal data we gather about individuals, how we collect, use, share, safeguard, and process it, among other things.
In this policy, "Personal Data" refers to any information associated with an identifiable person. An identifiable person is one who can be identified directly or along with other information in our possession or accessible to us.
The term "processing" in this Policy means any operation performed on personal data, encompassing its collection, recording, organization, storage, alteration, retrieval, use, disclosure, combination, restriction, erasure, or destruction.
Our services are not intended for individuals under 18 years old. We do not knowingly collect information from or provide access to our services to anyone under this age. Should we discover a child's information has been collected, we will take measures to delete it immediately.
When Do We Collect Your Personal Data?
We gather personal data when you interact with our Services, use our service channels, browse our Website, and/or contact us. Sometimes, you voluntarily share this data with us, and at other times, we gather it by analyzing your interactions with our Services and service channels.
Voluntary Sharing of Personal Data and Its Consequences
While you are under no obligation to provide your personal data to us, not doing so may impede our ability to deliver our Services, inhibit your use of the Website, or disrupt the functionality of our Services and Website.
What Personal Data Do We Collect About You?
We collect personal data during your visits to our Website, including online activity log, traffic data (including IP address, access times and dates, pages visited, language used, software crash reports, and browser type), and device information. Some of this information may not personally identify you, hence not constituting as Personal Data.
We also gather any personal data that you voluntarily share with us when you contact us.
Finally, we collect personal data that you explicitly provide for submission to third parties, such as your name and email address.
Justification and Legal Basis for Personal Data Processing
Immediate Connect uses your Personal Data for certain defined purposes, strictly adhering to the respective legal foundations.
We only process your Personal Data if a legitimate legal basis exists. The legal grounds on which we may process your Personal Data include:
– You have explicitly consented to the processing of your Personal Data for one or more specific purposes. This applies when you consciously submit your information to us via the Website for us to share with third parties. – The necessity for processing aligns with the legitimate interests pursued by Immediate Connect or a third party. This could include, for instance, enhancing our Services or handling or defending legal claims. – Processing is essential for compliance with a legal requirement to which Immediate Connect is subject.
At any time, you may contact us by sending an email to support@immediateconnect.net for information about our review process. This will give you a clearer understanding of whether we process your Personal Data based on the necessity for legitimate interests pursued by Immediate Connect or a third party.
Here is a breakdown of the purposes for which we may process your Personal Data and the legal bases for such processing:
| # | Purpose | Legal Basis |
| 1 | To share your details with third parties upon your request | Your explicit consent |
| 2 | To address your inquiries, requests, and/or complaints | Legitimate interests pursued by Immediate Connect or a third party |
| 3 | To comply with any legal obligations or judicial or administrative orders | Legal obligation |
| 4 | To improve our Services | Legitimate interests pursued by Immediate Connect or a third party |
| 5 | To prevent fraud, abusive use of our Services | Legitimate interests pursued by Immediate Connect or a third party |
| 6 | To conduct and maintain various supporting activities for our Services | Legitimate interests pursued by Immediate Connect or a third party |
| 7 | To carry out analysis, including statistical analysis | Legitimate interests pursued by Immediate Connect or a third party |
| 8 | To safeguard our and third parties' interests, rights, and assets | Legitimate interests pursued by Immediate Connect or a third party |
Sharing Personal Data with Third Parties
Immediate Connect may disclose your Personal Data to third-party service providers such as storage and hosting providers, IP address information analysts, and those providing user experience research, analytical, technical, and diagnostic services.
Furthermore, upon your request, we may share certain Personal Data with third-party Bitcoin trading platforms. In these cases, your data is managed according to their respective privacy policies.
Immediate Connect may also distribute your Personal Data among its affiliated entities and business partners that enable Immediate Connect to improve and enhance the services and products offered to users.
We may divulge your Personal Data to government bodies, local authorities, and regulatory entities, as well as to protect ours and third parties' interests, rights, and assets, including initiating, exercising, or defending legal claims.
Moreover, your Personal Data may be disclosed to potential buyers, investors, or lenders to Immediate Connect and/or any company within its group, or during any similar transaction (including the sale of company assets) and/or in relation to any merger, reorganization, consolidation, or bankruptcy of Immediate Connect or any company within its group.
Use of Cookies and Third-Party Services
Our site may involve the use of third-party services, including analytics companies or advertising providers. Such entities may also make use of cookies or similar technologies as per their own policies.
Cookies, small text files stored on your device when visiting our Website, are essential tools in gathering insights about you and your behavior. These insights assist us in enhancing your user experience, remembering your preferences, tailoring our offerings, and generating important statistics.
There are two primary types of cookies: session cookies, which are temporary and exist only until you close your web browser, and persistent cookies, which stay on your device after your browsing session and enable our Website to recognize you when you return.
Here are the types of cookies we employ:
| Type of Cookie | Purpose |
| – | – |
| Strictly Necessary Cookies | Fundamental for navigation and providing requested features |
| Functionality Cookies | Remember you upon return and recall your selections |
| Performance Cookies | Aggregate statistics and optimize performance |
Please note that your browser settings can be adjusted to block or remove cookies, either in part or entirely. However, such actions may alter the Website's functionalities.
Online Tracking Notice: Currently, our service does not respond to Do-Not-Track signals.
Storage of Personal Data
We retain your Personal Data for the necessary time frame to accomplish the processing purposes highlighted in this Policy, or longer if mandated by applicable laws, regulations, or policies.
We periodically assess the Personal Data in our custody to determine if erasure is possible, ensuring we don't retain data beyond the required duration.
Transfer of Personal Data to Other Countries or International Organizations
Your Personal Data might be transferred to a country outside of your residence or to international organizations. In such cases, we ensure appropriate safeguards are in place to protect your Personal Data and uphold your rights and legal remedies.
For European Economic Area (EEA) residents, the following conditions will provide safeguards and protections:
– The third country or international organization has received approval from the EU Commission for providing sufficient protection to the transferred Personal Data. – The transfer is based on a legally enforceable instrument between public authorities or bodies. – The transfer abides by standard data protection clauses adopted by the EU Commission.
To learn more about the safeguards we employ for data transfers, please contact us at: support@immediateconnect.net.
Safeguarding Personal Data
We apply suitable technical and organizational measures to ensure a high level of security for Personal Data, considering the risks involved in processing.
Please be advised that under certain legal or other requirements beyond our control, we may need to share Personal Data with third parties, such as public authorities. In such circumstances, we have limited control over the protection provided to your Personal Data by these entities.
Given the nature of online data transmission, complete security cannot be guaranteed. Thus, we can't assure absolute protection of Personal Data transmitted to us over the internet.
External Website Links
Our Website may feature links to external websites or applications. We don't control these sites or applications or their data collection practices. We are not responsible for the practices or policies of these third-party sites, including their privacy and data protection policies. Our Policy does not cover actions taken on these external platforms.
We strongly suggest you review the privacy policies of these third-party sites or applications before using them and disclosing your Personal Data.
Amendments to the Policy
We may periodically revise the terms of this Policy. We will communicate these updates by posting the revised Policy on our Website. For significant changes, we will proactively inform you via suitable communication methods and by posting a notice on our Website. All modifications will take effect immediately upon posting the updated Policy on our Website.
Your Rights Regarding Data Protection
In general, you have the right to inquire if we are collecting Personal Data about you, to review this data, to request corrections if necessary, and to request deletion of Personal Data we no longer need. You also have the right to limit your consent to certain data processing activities.
For EEA residents, note the following:
You can exercise the rights outlined below regarding your Personal Data by contacting us at: support@immediateconnect.net.
Access Right
You can request confirmation of whether we are processing Personal Data about you. If we are, you can access the data and receive supplementary information, including processing purposes, data categories, recipients, and data retention periods. If data isn't collected directly from you, you can inquire about its origin and if it's used in profiling. If data is transferred outside the EEA, you can inquire about safeguards.
We can provide a copy of the data under processing, with additional copies potentially attracting a fee. If you request electronically, we'll provide the data in a commonly used electronic format unless otherwise requested.
Rectification Right
If your Personal Data is inaccurate, you can request rectification. Based on the processing purposes, you can also ask for incomplete data about you to be supplemented.
Erasure Right
You can request erasure of your Personal Data under specific circumstances. However, this right doesn't apply when processing is necessary for legal obligations or defense of legal claims.
Processing Restriction
Right Under certain conditions, you can request a restriction on the processing of your Personal Data.
Data Portability Right
You can request your Personal Data in a structured, commonly used, and machine-readable format, and you have the right to transfer this data to another controller, under certain conditions.
Objection Right
You can object to the processing of your Personal Data based on legitimate interests pursued by us or a third party. You can also object to processing for direct marketing purposes.
Withdrawal Right
You can withdraw your consent for data processing at any time, without affecting the legality of processing carried out before the withdrawal.
Complaint Right
You have the right to lodge a complaint with an EU supervisory authority regarding the processing of Personal Data.
Your rights may be limited according to EU or Member State law.
We will respond to your requests without undue delay and within one month of receipt. If necessary due to the complexity or volume of requests, this period may be extended by two more months. We'll inform you within one month of receiving your request if there is a delay, stating the reasons.
Your requests will be processed free of charge unless they are manifestly unfounded or excessive, in which case we reserve the right to charge a reasonable fee or refuse to act on the request.
For identity verification, we may ask for additional information if we have reasonable doubts about the identity of the person making the request.
Elevate your trading to new heights
Embark on a revolutionary asset trading journey with Immediate Connect - an extraordinary blend of artificial intelligence and big data, unlocking unparalleled trading capabilities. Empower yourself to conquer the markets with remarkable precision and finesse. Experience the future of trading today.